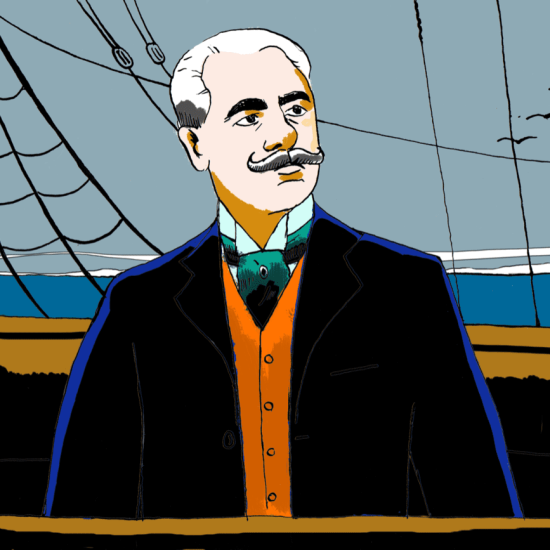 To understand the history of Ballande & Méneret, we have to delve into the history of the Ballande family, the majority shareholders of this diversified group. The Ballandes were originally from Bordeaux and settled in Nouméa in the mid-19th century.
Foundation of L. Ballande
Trader and ship-owner Armand-Louis Ballande settled in Nouméa a few years later in 1863.
Acquisition of Ballande & Méneret
The trading business, dating back to 1988, was established following the acquisition of Bernard & Méneret, resulting in a change of the company's name to Ballande & Méneret.
Following in his father's footsteps, André Ballande forged trading partnerships in India, Australia and Hong Kong. He reorganised the business and branched out into the nickel industry.
Ballande, a major player in the Pacific
– Foundation of the Comptoirs Français des Nouvelles-Hébrides
– In 1915, Les Hauts Fourneaux de Nouméa (a Ballande subsidiary) owned 34% of mining land granted in New Caledonia
– Currently established in Vanuatu, French Polynesia, New Zealand and Australia
1867: Château Baret, Pessac-Léognan, 26 hectares
1989: Château Vieux Manoir, Targon, 45 hectares
1998: Sovex Grands Châteaux, trading business in Bordeaux founded in 1982
1999: Château Prieuré-Lichine, 4th Grand Cru Classé, Margaux, 80 hectares
2010: New cellars building, Le Chai Ballande, in Ludon-Médoc
2016: Launch of Dock du Vin wine merchants and buyout of Bordeaux Magnum
2021: Move to new offices in Bruges
From 1859 to today, our story has been tied to wine and trading.
Balla(n)de through the ages